E-Commerce Website Design
Increasing numbers of people are using the internet for shopping and ordering services. eCommerce websites are now easy to set up and maintain and can be a cost effective way of increasing sales for even the smallest of businesses.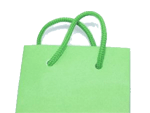 Simple 'buy now' buttons connected to a secure payment gateway offer a simple and inexpensive way to make your products and services available to your customers. Pixelwave Web Design can build more sophisticated online shopping solutions using respected eCommerce systems such as osCommerce or Zen Cart. Such systems provide full eCommerce functionality with all of the features you would expect from a shopping cart system. In addition to allowing customers to easily purchase your goods they allow the website owner access to an easy to use administration tool. This administration tool provides complete control of the various product listings and categories within your online shopping, allowing you to add and edit products as often as you wish. Many other options for providing online sales are available, please feel free to contact Pixelwave Web Design for more information.
Prices for eCommerce sites vary widely depending on your exact requirements, but are probably much less than you would expect. Pixelwave Design will advise on the best options for your business. As well as building the site for you we will guide you through the decision making processes and provide jargon free help and support.
eCommerce Website Templates
As well as building bespoke designs suited to your exact requirements, Pixelwave Web Design also offer a large selection of ready built website templates for both osCommerce and Zen Cart systems. We can use these templates as a starting point for your own design, and they are available for online purchase should you wish to build an eCommerce website yourself.
osCommerce Templates