Mikes Aerials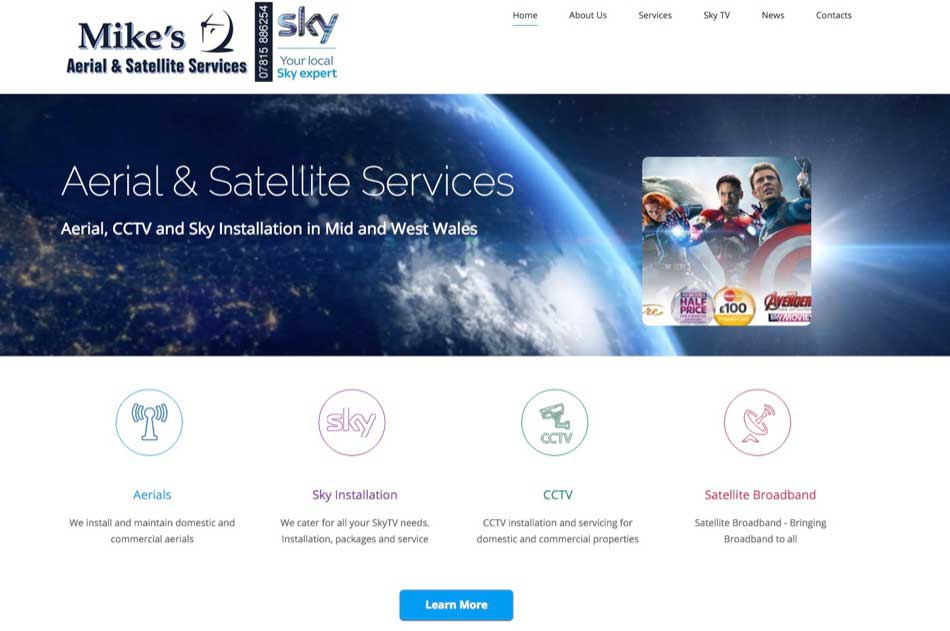 Mikes Aerials offer Aerials, Sky TV and CCTV installation in the Aberystwyth area.
His new website is now live, giving visitors an idea of what he can offer, but as an independent Sky TV installer and of course an expert when it comes to aerials, CCTV and all things TV related I'm sure he can help you out. His new web site is clean, fresh and easy to use, and should keep you up to date with his latest news.
Work Done:

CSS and HTML Template Design, Production, PHP Coding, Search Engine Optimisation, Information Architecture, Support, Maintenance. Website Launched March 2016.
<< Portfolio | Visit Mikes Aerials>>