Around this time last year I posted an article about using Google Analytics to monitor your website traffic. I've been using this service (along with other Stats Analysis programs) since then for my websites and Google have just updated the interface of their Google Analytics program.
The new interface is a definite improvement. As far as I can tell there isn't any new functionality or any new features but the new interface makes finding and analysing your websites traffic stats easier than ever. The visual interface helps you to monitor trends and see how advertising campaigns etc have affected traffic to your website.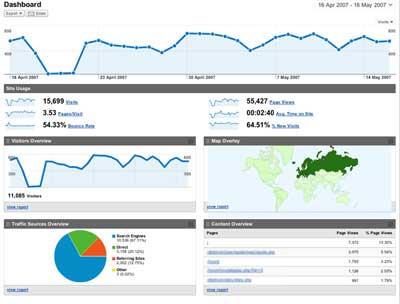 Monitoring the traffic and the routes visitors take through your website should be an essential part of every website owners routine tasks and knowing where your visitors come from and what they are searching for is invaluable when planning how best to take your website forward.