Thursday, June 8th, 2023
Pixelwave Web Design is pleased to announce to release of a brand new website for Bistre Dental Practice in North Wales.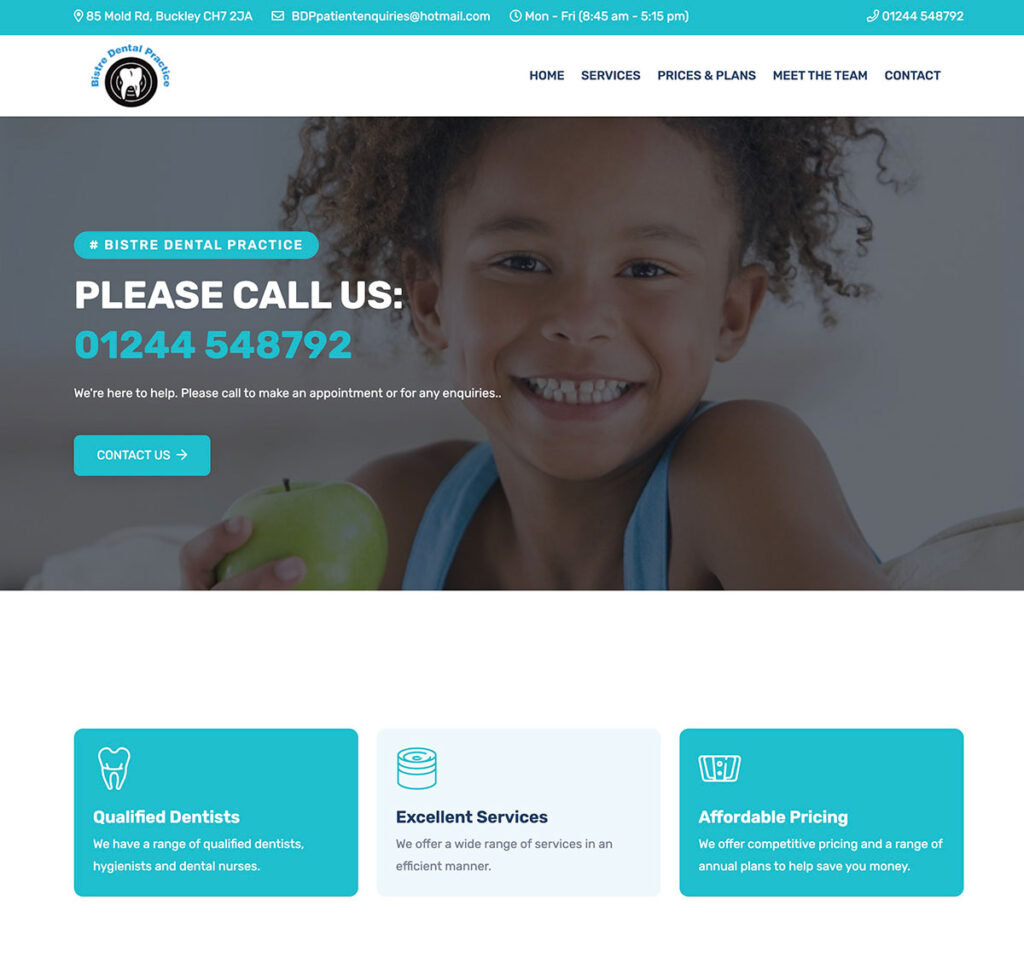 This was a lovely website to work on and great clients to work for. It's always nice when clients are responsive to your questions and forthcoming with content, so all went smoothly. I was given pretty much free rein with the design and layout. The structure of the site was mine to organise too so the initial build was relatively painless and the clients loved it. From there it was really just a case of building the various pages and adding the content. Some of the content was generated by Pixelwave Web Design with feedback from the clients.
Thankfully, feedback was good throughout the build process with the final comments from Bistre Dental practice being:
"Hi Alan, it's absolutely amazing. Really happy with it….. You deserve it. A brilliant job on the website."

Bistre Dental Practice
I can't ask for more than that – other than the fact that they paid on time too. 🙂
So, if you're in North Wales and need a dentist then check out Bistre Dental Practice.